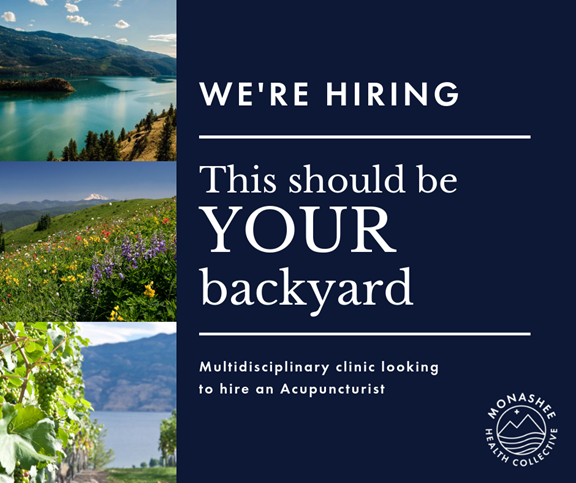 Monashee Health Collective, a multidisciplinary health clinic in Vernon, BC, whose mission statement is to inspire lifelong human movement, is looking to hire an Acupuncturist to join our team.
We currently have a chiropractor, a physiotherapist, a Registered Massage Therapist and a Somatic Manual Therapist.
We are continuously expanding our tribe of practitioners.
Are you looking to relocate?
Living in the beautiful North Okanagan Valley?
If this is what you want, just let us know.
We would happy to show you our beautiful backyard.
Send us your resume at:
hello@monasheehealthco.com