The Foundation

Tzu Chi Foundation Canada, or Tzu Chi Canada, is an international charity organization dedicated for charity, medicine, education, culture, international relief, and environmental care. The Foundation, with about 40,000 local volunteer members and 11,000 regular sponsors, had been contributing towards the welfare of Canada and the world since 1992.
For more information, please visit http://www.tzuchi.ca/index.php/en/about-us/tzu-chi-canada
Donation of the College to Tzu Chi Canada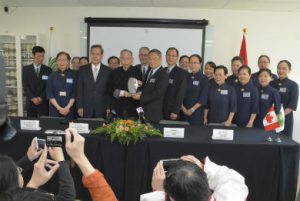 On December 31, 2015, the College was officially donated to Buddhist Compassion Relief Tzu Chi Foundation Canada, or Tzu Chi Canada.
Tzu Chi Canada and Traditional Chinese Medicine
. A TCM Symposium organized by TIMA (Canada) in 2017. . TCM practitioners and Tzu Chi volunteers during a medical outreach to First Nations in Nanaimo, British Columbia. (Photo credit: Tzu Chi Canada)
.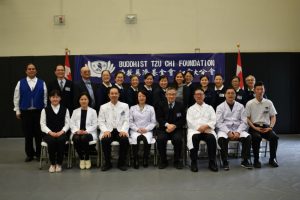 Tzu Chi Canada and Tzu Chi International Medical Association (TIMA) have been actively supporting the development of traditional Chinese medicine by organizing international symposiums, community seminars, free clinics, TCM ourtreach, humanitarian aid and academic exchanges.
Internship at Tzu Chi Hospitals in Taiwan
One of Tzu Chi's first major initiatives was the "Tzu Chi Medical Mission" and Tzu Chi has since built 5 hospitals in Taiwan. The Tzu Chi College of Medicine was founded in 1994, which became the Tzu Chi University in 2000. The School of Post-Baccalaureate Chinese Medicine in Tzu Chi University was established in 2012.
Students participating in our overseas internship can acquire valuable experience at the TCM departments in the Tzu Chi Hospitals in Taiwan.
A Video featuring Tzu Chi Foundation Canada and its TCM initiatives (with conversations in English; subtitles and narration in Mandarin)