Dr. Henry C Lu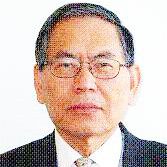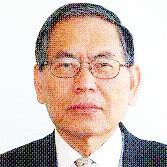 Scholar, Educator, Writer
September 03, 1936 – January 18, 2022
It is with deep sorrow and much love that we announce the passing of our beloved Dr. Henry Lu, of Vancouver British Columbia, Canada, on January 18, 2022, at the age of 85 years, in Evergreen House, North Vancouver, British Columbia.
He will be lovingly remembered by his wife, Laina Ho; his children, Albert Lu and Magnus Lu; his daughter-in-law, Joanne Liu, and his grandchildren, Daniela and Henry Lu; and numerous relatives, friends, students, readers and patients across the globe.
Dr. Lu was born and raised in Taiwan. After he finished his undergraduate studies in Taipei, he attended University of Hawaii, in the United States, where he received his master's degree. He then earned his Ph.D. from the University of Alberta, Edmonton, Canada. He taught at the University of Alberta and University of Calgary between 1968 and 1971.
Dr. Lu began practicing Traditional Chinese Medicine in 1972. In 1986, he founded the International College of Traditional Chinese Medicine of Vancouver; the college was donated to Tzu Chi Foundation in December 2015.
Through Dr. Lu and his colleagues' great efforts, the British Columbia government recognized Traditional Chinese Medicine and acupuncture as a healthcare profession. Through the Health Professions Act of BC in 1996, the College of Acupuncturists was established in 1996 and later expanded to establish the College of Traditional Chinese Medicine Practitioners and Acupuncturists of BC in 1999.
Dr. Lu received numerous awards related to his work in Traditional Chinese Medicine, acupuncture and dietary therapy. He also contributed many scholarly works to Traditional Chinese Medicine. He is best known for his translation of The Yellow Emperor's Classic of Internal Medicine from Chinese to English. This translation and his numerous other books are recommended by the boards of acupuncture examiners in many parts of the world.
Burial of Dr. Lu's ashes will take place 11:00 am on February 10, 2022 at the Capilano View Cemetery 1490 3rd Street, West Vancouver, BC V7S 2Y2