Winter is coming and weather may get changeable any day…
Vancouver School Board website link: https://www.vsb.bc.ca
By 6:00 AM, the VSB will post information about snow closures on its website at www.vsb.bc.ca and will inform local media stations. Schools may close due to inclement weather conditions.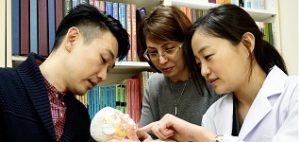 Start your journey of TCM! Apply Now!

Joint statement on update on new and existing COVID-19 cases in B.C. here
Use our Online Application Form to apply for admission into our programs.
Diploma Programs
Three-year Diploma Program for Acupuncturist (R.Ac.)
Four-year Diploma Program for Traditional Chinese Medicine Practitioner (R.TCM.P.)
Five-year Diploma Program for Doctor of Traditional Chinese Medicine (Dr.TCM.)
Three-year Diploma Program for TCM Herbalist (R.TCM.H.)
View the Program Information Sheet (last update: January 16, 2019) for program details.
Certificate Program
Chinese Tui Na Massage Certificate program